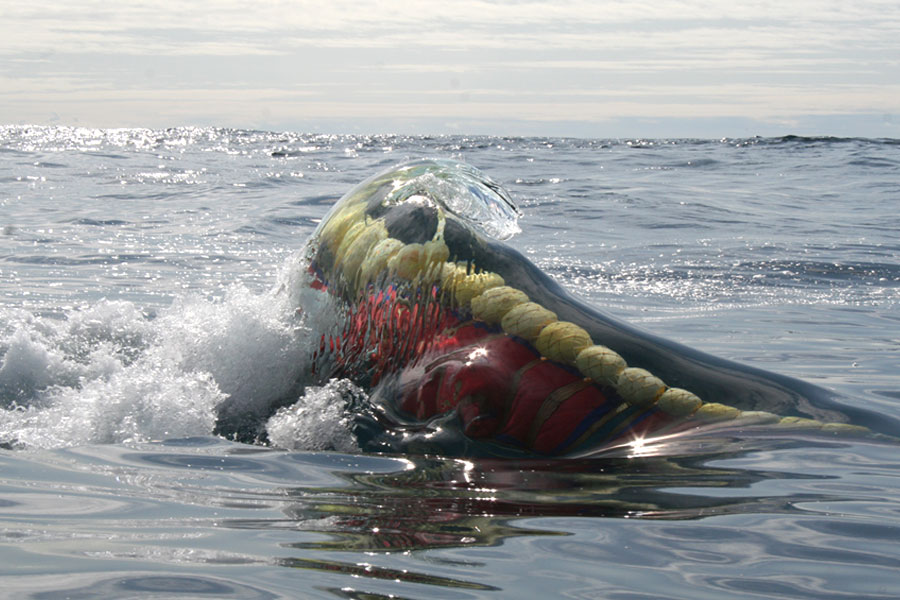 Our customer base extends around the world, with trawlers from the Netherlands, Faroe Islands, South Africa, USA, China, Russia, South Korea, Chile and Morocco, as well as from Iceland, all using Tor-Net pelagic trawl gear across a variety of fisheries that take in mackerel, horse mackerel, herring, sardine, sardinella, blue whiting, redfish, Alaska Pollock, lanternfish and krill ranging from the South Pacific to the North Atlantic.
Tor-Net´s bright future
By combining our expertise with our deep roots in knowledge about the fishing industry we will continu to provide a wide range of fishing gear products to suit our consumers needs. We're also strengthening our strong relationships in the emerging markets we believe will be significant for our future growth.  The operation of Tor-Net is solid, our customer base is constantly growing and the Las Palmas operation is making good progress and the company is now producing 50% of the total production in Las Palmas while the other 50% are produced in Iceland.  Sales in Iceland are around 25% of the total production.
Tor-Net has doubled its' size over the last 3 years and we are thankful that our customers have liked our trawls and they are making good fishing results for all the stakeholders, ships, crews and the owners.  Step by step we will continue to grow as a result of unique design of our fishing gear and more importantly great catching results of our trawls and fishing gear.
Unique service level
Our staff often sails on our customers' vessels, often at short notice and particularly with new customers, to ensure that a new trawl will function to the skipper's satisfaction right away in the first trip, without needing to lose valuable fishing time making adjustments.
Our warehouse
Tor-Net has a warehouse both in Iceland and in Las Palmas, with all kinds of products needed to fullfill our customers need for quality gear both in netting and fishing gear spare parts in general.  This give us a chance to send all kinds of products with short notice to our customers all over the world and whatever it is, headline kites, sweep lines and other equipment including marine hardware, ropes, twine, netting and spare sections for trawls.
Service in repair
Tor-Net repairs trawls both in Hafnarfjörður, Iceland and in Las Palmas, Gran Canary.  We can also send a highly qualified team when and where you need it, how far it may be, we will be there.